Un Chat dans l'aiguille – is a French embroidary kit that are made in Lyon, France.
 "Un Chat dans l'aiguille" means "Cat in the needle hole".  Yes, there are many cat mochief embroidary kits!
Introduction of Designer, Christel Gouze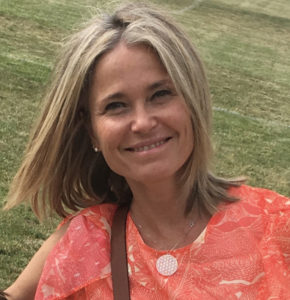 Born in Toulon, South France, and lived in Paris for the next 25 years. Currently she is active in the small town of Burgoin-Jaille near Lyon. After working in the advertising industry for 4 years and as a flight attendant for 4 years, she decided to do embroidery as her life work, which she continued as a hobby since childhood with her grand mother.
She features a modern design that incorporates nature, flowers, and animals as motifs, such as cats, fish, birds, and flowers, making use of traditional embroidery techniques inherited from grandmothers.
Design Gallery by Christel Gouze
See her design gallery.
 Un Chat dans l'aiguille Embroidary Kit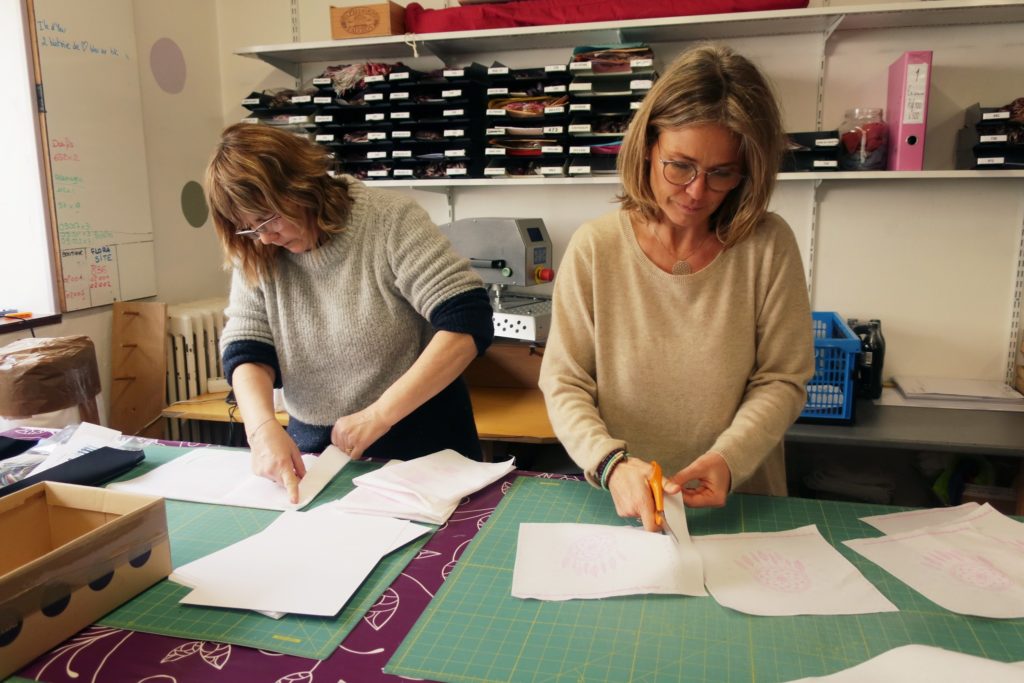 All the cloth printing and kit making in the Christel's atelier.
Each kit includes a fabric with a printed design, instructions for the stitches used, a detailed drawing of the points, needles and threads. The fabric is printed with water-soluble ink, so if you want to customize your stitches, you can change them. The embroidery thread is DMC. The quality is good and there are many color variations, so it is perfect for creating.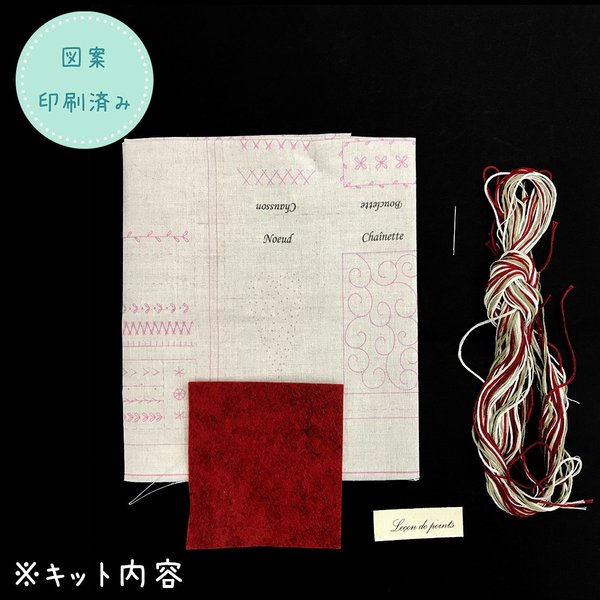 *Stitch instruction is added on above materials.
Take a look at our stitch movies!
We provide stitch lesson movies for beginner.  It is link-free, so you can attach them to your web site!
How to Start
See more Stitch Lessons
Where I can purchase the embroidery kits?
If you are an individual customer, you will find our collections on "Ginza-Soleil Net Shop".  We ship the product from Japan.  Sorry!  Our net shop is written in Japanese only.  Please use Google Chrome translations!  For the shipment, there is a English Guidance.  For more detail for oversea shipping, please see this page.
Are you a Shop owner or a buyer?
We have a whole sale price for retail shops.  Please contact us from contact form below.